Skip to Content
Workforce Solutions for Montgomery, AL, and More
If you are on the hunt to replace an employee, you will quickly realize how much time and money it can cost your company. You need to focus on the business itself, so Job Konnections is here to help find you the perfect replacement. Our workforce solutions allow you to stay on task with your store, hospital, school, or more. We work with you to understand your processes and your needs to ensure we can find the best employee possible. It can be challenging to find a replacement, especially when the employee who left was a standout within the company. We work hard to find you, someone, equally as dedicated and hardworking. Thanks to our experience, we can find replacements for your chosen industry quickly.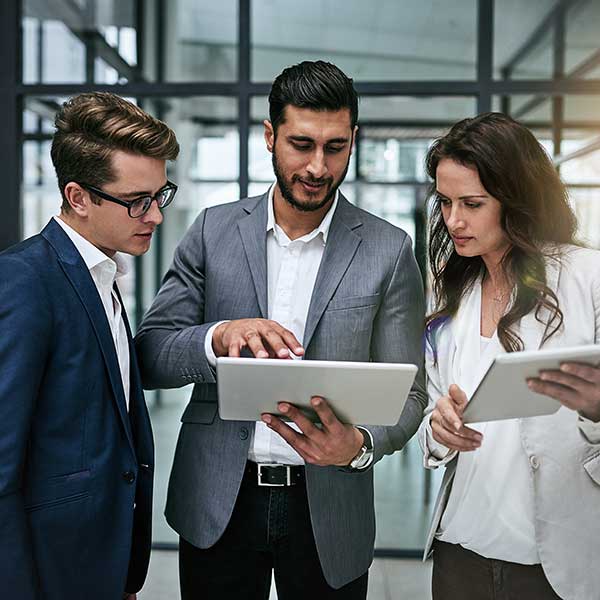 Benefits of Working with Job Konnections
Work with Job Konnections to experience all the benefits of having someone else take care of the recruiting and hiring processes. We make the entire process incredibly easy for you and the rest of your staff when you need workforce solutions. After a quick consultation to discover what you want in an employee, we get to work.
Below Are Some of the Benefits You Can Enjoy While We Find Your Next Employee
Costs
Hiring Job Konnections for your workflow solutions allows you to save money. We take on all expenses for background checks, pre-employment testing, and drug screening. There are also savings you can count on from payroll processing and benefits administration.
Time
You can focus on your current staff and your business' needs instead of worrying about finding an employee for your workforce. Give yourself the mental space to ensure your business stays afloat by concentrating on what matters most. There will be plenty of applicants we put through the process. Spending this amount of time on hiring can really deter your attention from the office, restaurant, or boutique shop.
Expertise
Job Konnections understands employment trends and recruitment practices better than most human resources departments because we have been hiring for so many years. Working in these specific industries gives us insight into the field and the ability to find you the best short- and long-term employees.
Networking
Given our experience and dedication to finding a workforce solution for many different industries, we have been able to network within various staffing pools. This also gives us more access to people specialized in your industry. We take the time to clear out the riff-raff from the recruiting pool so that we can provide the best of the best for your business.
Get What You Need from Job Konnections
Trust Job Konnections for all your needs. We have worked with many different industries in the past, but we understand everyone needs unique workforce solutions. There are different services you can utilize from our recruitment and hiring. We customize them to help meet your and businesses' needs.